Planning a themed wedding reception doesn't have to be stressful. In fact, it can be a fun and practical way to ensure that your wedding is truly memorable without breaking the bank. Here are some ways to guarantee that your wedding reception doesn't make your life too complicated.
Pick One and Stick with it
Before you go any further with planning, you must be sure that you want a particular theme. Changes can cost too much time and money, and indecision can lead to a lot of needless stress. Your theme can be based on anything you'd like. Perhaps you are getting married on the coast, in which case a beach or nautical theme would be a good choice. If you and your future spouse are interested in the outdoors, a more rustic outdoor wedding might be the right choice. Regardless of what you choose, it is important that a theme is agreeable to both of you and to those involved.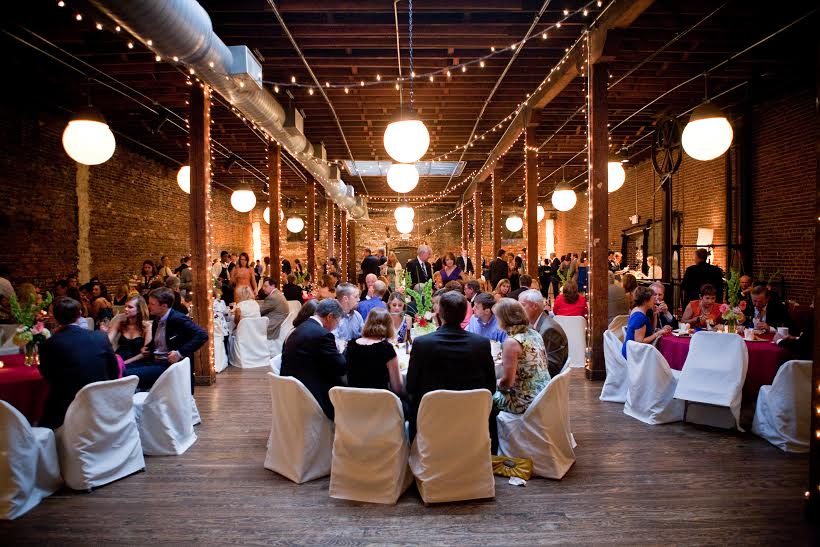 Look to the Past 
Go back to a time period you admire, such as the 1950s or 1920s glamour. These can be fun themes that everyone in your wedding party can really get into. Keep in mind that some time periods are easier and more affordable to recreate than others, especially if you expect all of your guests to dress for the theme. 
Send Invitations Early to Announce the Theme 
To encourage your guests to participate in the theme, allow some extra time between when you send out invitations and the reception itself. This gives people ample time to plan what to wear. While being too demanding can be off-putting to guests, there is nothing wrong with asking politely that they consider dressing the part. 
Plan an Appropriate Menu 
Carrying a theme through to the wedding breakfast could be achievable if you feel that you need to go that far. Planning the food for a wedding can be overwhelming for someone with no experience. Menu planning is a professional skill so it is best to seek advice to avoid any problems. It is perhaps easier to carry the theme through by the use of appropriate table decorations and favors rather than serving 'themed' food that some guests might consider unpalatable.
One thing you must account for is any family or friends with dietary concerns. When sending out invitations, you can ask guests if they have any food allergies or if they want a vegetarian, gluten-free, or other modified meal. After they RSVP, you should give this information to the caterer well ahead of time so that everyone can enjoy something delicious. 
Lighting 
If your reception is indoors, proper lighting can be a concern. Using full height shutters at your venue can help control glare while allowing natural light to stream in. Some facilities may also have lights that can be adjusted – sometimes automatically – as the light changes. For added elegance, LED votive or similar lighting is a safe way to provide the look of classic candlelight without the drips and smells. 
Don't Rush 
Planning any event takes time. If you try to rush the process, you are more likely to overlook something important. Moreover, the planning and celebrating can stop being fun and seem more like a job. You don't want that to happen!