Most individuals purchase the ideal house to live in only once during their lifetime and will want to ensure that its interior is as beautiful and stunning as its exterior. For them this is the only place in the world where they can unwind after a taxing day at the workplace and spend some quality time with their loved ones. People living in Dallas, Texas are fortunate to have a corporate enterprise that endeavors to turn their dream homes into a reality with their state- of- the- art, creative and innovative architectural designs. With more than 30 years of experience in the housing market in Texas, this company is a name to reckon with and has the distinction of building 400 semi-customized residential properties in prominent neighborhoods.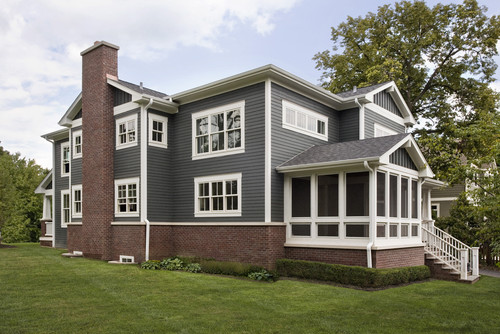 A realtor company that is a class apart
Since its inception in 1986 by its present CEO and founder Stephen H. Brooks, Grand Homes has set the benchmark in the housing industry in Texas.  For people who want to buy homes that make a statement and reflect their individuality, this realtor company is their first choice. The company invokes trust and confidence in the market. It enjoys positive client reviews and testimonials.
 Before starting this company, Mr. Brooks felt that the market catering to building houses for people lacked houses with creative, unique and innovative structural design and he was determined to take advantage of this opportunity. In this endeavor, he assembled a team of dedicated, hard working and creative experts who made it their mission to build and design homes that meet the executive lifestyle needs of young entrepreneurs and professionals. In fact, the company's first community project, The Collections at Valley Ranch was an immediate success. In recognition to this corporate enterprise's contribution to the housing industry, it was the recipient of America's Best Builder in 2011.
The best at what they do
The homebuilding professionals of this company have years of valuable experience when it comes to building houses with innovative designs, exemplary craftsmanship. They cater to satisfaction of their diverse clientele. These experts explain that when it comes to building unique homes, the needs of two customers can never be identical in terms of architectural preference. They listen to the needs of their clients. In this way, they deliver what the customer wants.
Cut above the rest
These experts say clients want fashionable and good looking houses. They want unique and creative ideas. This is why they make extraordinary homes that stand out in the crowd. Their designs are appealing as they include front porches, attractive two-storied balconies and exteriors made of stone.
People rely on the trained and qualified professionals of Grand Homes for their projects. They are affordable and attractive in appeal. The professionals here are dedicated to the needs of the client. This is why they are widely sought after in the market today. They cater to your individual needs and ensure the project is completed in time as per your preferences!