When you are applying for jobs the most important aspect is your resume. The resume is the first opportunity you have to sell yourself to a prospective employer, most of whom will decide whether you are suitable for the role within a matter of minutes of reading the document.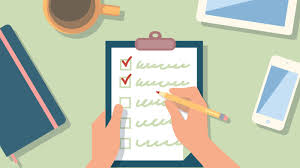 Recruiters are said to spend on average just five to seven seconds looking at a resume. That might seem harsh, but it is why the resume is so vital to your chances of success. Whether you are a seasoned professional with decades of experience or a fresh-faced teenager straight out of high school, you need to get the resume right to stand any hope of getting a job.
So, what makes a good resume? Good spelling and grammar are a must, with most employers throwing the document straight in the bin if it contains one mistake.
As for the actual content of the resume, here is a list of six essential elements that you have to include if you want to stand any chance of a successful application.
Contact information
Contact information is one of the most critical parts of any resume, but an element that is missed off with shocking frequency. If you don't include a way for the employer to contact you, how exactly are they going to tell you they want to speak with you further about the role?
Your contact information should be placed towards the top of the resume in a prominent position. You need to make it as easy as possible for the company to get in touch if they like you. The last thing a recruiter wants to be doing is trawling through the document trying to find a way to get in contact. You can never include too much information here either – name, address, phone number, and email. You can even add links to your LinkedIn or other social media profiles if applicable.
Just remember to clean your social media up first. The same goes for the email address you use – [email protected] might be accurate because you are a cool guy called Steve, but it doesn't look serious set up a professional email address.
Include a summary
The resume summary is where you highlight who are you and what you can do. Think of it is a movie trailer of you; it tells the story of what you hope to bring to the business you are applying to.
The summary doesn't need to belong as otherwise, the employer might lose interest, especially if they've had to pour through 50 other resumes already. Three to five sentences in a brief paragraph that also details previous achievements should suffice, and you can even include a headline which can capture the reader's attention.
List your skills
Every resume needs to have a skills section so that the employer can see what you can bring to their company. By including it directly below the summary in bullet point form, you've given them a clear and concise list of the skills you have.
You should always tailor this expertise to the job you are applying for. If you are applying for a role with one of the ten biggest automobile companies in the United States, then chances are that including your skills as a cake maker won't get you very far.
Look at the job posting and see what key skills are required. You can then match what the employer is looking for with what you can offer, and they'll, in turn, see that you tick all the boxes for the role.
Don't forget to include your soft skills either. Soft skills are essential as for however important your ability to fix cars, writer computer programming or cook steaks is; employers will also be looking for people who can demonstrate problem-solving and teamwork among others.
Detail your professional experience
Your professional experience is where you can show an employer that you have tangible achievements to back up what you've said about your skills. Many people simply list their job duties in this section when the real way to impress is by listing actual achievements via quantifiable results.
If you run a social marketing campaign for a fashion retailer that resulted in a 150 percent increase in sales, then tell them that. It's much more impressive than merely listing that your duties included running Facebook and Instagram accounts.
Blind them with cold, hard, facts. At this point on a resume, numbers and figures impress far more than any words can. Show the employer what you've done and what you can deliver for them.
Qualifications
Although skills and achievements are what most employers will look for, they'll also take an interest in your qualifications. This can be a brief section which includes where you went to school or college and what grades you got.
They won't need to read about every GED qualification you've got or a badge for swimming 50 meters from when you were nine. Basics such as English and Math are essential, and you should always start with the highest qualification you have gained and then work downwards. Keep it short, sharp and to the point.
Additional information
Right now, you probably think that the resume reads as if you were something of a robot. That's where the additional information section comes in. It's only a paragraph long, but it's where you sell yourself as a person.
Here you can list any interests that are relevant to the job. You might be applying to work in the media department of your local MLB club, in which case you can mention that you've been going to that team's games since the age of six.
You can also include any relevant testimonials or accolades you've achieved. Don't be afraid to include links – with most job applications taking place digitally these days either through job boards or via email; you can present your achievements to an employer through one click.