Many industries are looking for materials that improve the efficiency of their operation at a low cost. New materials are continuously engineered to fulfill the requirements of specific and distinctive applications. Advanced ceramics exhibit specific characteristics that offer amazing performance, and cost-efficiency as compared to other traditional materials such as glass, plastics and metals. Due to these amazing properties, ceramics products are ruling the entire industry.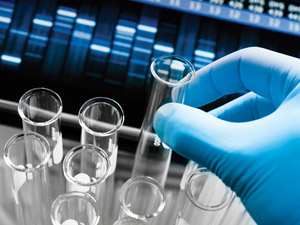 What are the different Types of Advanced Materials?
There are types of ceramic materials that offer remarkable mechanical, thermal, electrical, and chemical properties. Advanced ceramics are made with those advanced materials that make them useful for different types of industries. Some of these materials are defined below as:
• Alumina
Alumina is a material that provides a good combination of electrical and mechanical properties. This makes it best suited for applications that include electron tubes, X-ray tubes, aerospace devices, laser devices, flow meters, high vacuum applications, wear components and pressure sensors. It offers amazing stiffness, strength, high hardness and exemplary resistance towards wear. This material can be processed using machines to produce different shapes and sizes of it.
• Zirconia
Zirconia is material that shows remarkable resistance towards corrosion and chemicals at high temperatures till 2400°C. This makes it ideal for engineering and structural applications where outstanding mechanical strength and attributes such as damage proof, hardness, and corrosion resistance is needed. The ability to sustain high temperature made them best for nozzles, crucibles, and other parts for handling the molten form of metal.
• Aluminum Nitride
Aluminum nitride shows remarkable thermal conductivity, excellent resistance to thermal shock and corrosion. Due to this reason, it is used in power electronics, railways, aeronautical systems, semiconductor processing, optoelectronics, military and microwave applications.
• Silicon Nitride
Silicon nitride has got high temperature strength, oxidation resistance, low thermal expansion, high fracture toughness, resistance to chemicals and wear, and exemplary hardness. Some of the areas of its applications are cutting tools, glow plugs, valves, welding, welding nozzles and thermocouple sheaths.
What are the important Processes that use Advanced Materials?
There are a variety of processes that are performed using advanced materials. Some of them are listed below for you:
• Metallizing or brazing
• Co-fired Assemblies
• Coating
• Glazing
Brazing
The application of brazing successfully assists in chemical bonding of ceramic material to metal to form the resultant object.
Co-fired Assemblies
A metal feed is produced by this method, is used for applications like flow meters. In this method, a wire is placed in the ceramic. Ceramics shrink in size at the time of the sintering procedure. This leads to compression of metal and development of a gas-tight seal.
Coating and Glazing
To achieve the best finish of the surface, this process is performed as the final step. It makes the surface smooth and polished.
Conclusion
Ceramics have been considered as the best choice for applications that demanded more in terms of efficiency. This is the only workable option that can easily survive under extreme conditions of the job.