The National Lottery (Irish: An Crannchur Náisiúnta) is the state lottery of Republic of Ireland. It was created when the Republic of Ireland government passed the National Lottery Act, 1986 to help raise funds for good causes. The eligible causes are sport and recreation, health and welfare, national heritage and the arts, the Irish language, and the natural environment.
National Lottery gaming operations began in March 1987 with scratchcards, and the flagship drawing game Lotto began in March 1988. The National Lottery now operates three families of drawing games (Lotto, EuroMillions, and Daily Million), funds televised bingo and game shows, sells a wide range of scratchcards, and runs a number of Millionaire Raffles each year. National Lottery games are available online as well as through a network of over 3,700 retail agents nationwide.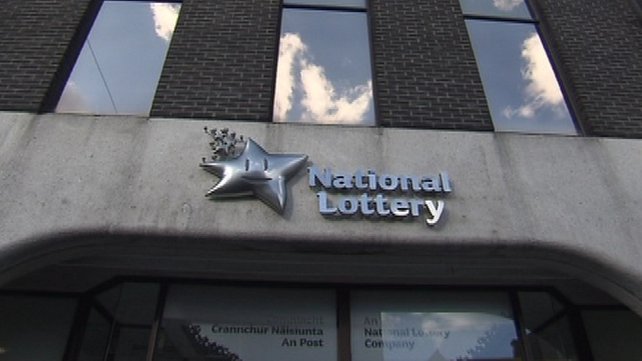 By the end of 2013, the National Lottery had achieved over €12 billion in cumulative sales, had paid out €6.7 billion in prizes, and had raised €4.4 billion for the good causes it supports. In 2011, 2.2 million Irish people (64 percent of the adult population) reported playing National Lottery games, with 1.5 million (42 percent) reporting that they played weekly.
In 2013, due to a financial crisis that had left the Irish state running a large budget deficit, the Irish government agreed to sell the National Lottery licence for 20 years to a private operator, Premier Lotteries Ireland. The new operator took ownership of the licence on 27 February 2014. The government is receiving €405 million from the sale, some of which will finance the construction of a new National Children's Hospital.
From its inception until 27 February 2014, the National Lottery was operated under licence by the An Post National Lottery Company (Irish: Comhlacht Chrannchur Náisiúnta An Post), which was 80 percent owned by Ireland's state-owned postal services provider An Post and 20 percent by the Minister for Public Expenditure and Reform.
In 2011, in response to Ireland's financial crisis, the government included the National Lottery licence on a list of state assets that could be sold to assist the public finances. In April 2012, the government announced that it would sell the National Lottery licence for a period of 20 years for an upfront payment, while ensuring that 30 percent of lottery sales would still go to fund its designated good causes. The licence was valued at between €200 and €600 million, with some estimates putting its value in the region of €500 million.
In May 2013, the Irish government enacted the National Lottery Act 2013 to allow for the sale of the National Lottery licence, provide for the establishment of a new independent lottery regulator, and eliminate some restrictions on Internet gambling to allow for the growth of online lottery ticket sales. The legislation also added the natural environment to the list of good causes eligible to receive lottery funding.