Technology has taken over every sphere of life. Technology does not essentially have to mean the latest gadget in your pocket or the updated versions of every appliance that exists to make your life easier. Technology can be found in the smallest of things. Technology is the application of science in the most mundane ways possible.
Sliding doors can be easily considered as a technology. Interior décor is a fast developing sector and many companies are trying their best to put their best foot forward. From international brands to start ups, every company has their mind set on making changes, major or minor to their designs and unravel a whole new world for their beloved customers.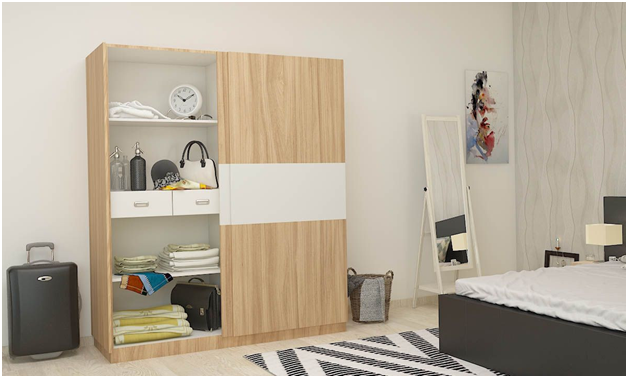 Sliding wardrobes are one such trend in the modern times. Available in a wide array of materials and designs, to blend properly with the aesthetics of your bedroom, or, perhaps, the whole theme around which the décor of your household is spun, they are durable and are affordable. Incorporating a new trend in your living style does not have to essentially burn a big fat hole in your pocket now, is it.
Why you must choose a sliding wardrobe over a regular wardrobe, you ask? Well, here are a few reasons that must convince you that a sliding wardrobe is a way of life that you have been seeking for a long time now.
Space Constraints
A regular wardrobe has doors which open towards the outside. Thus, when a wardrobe is in use, it actually needs you to keep the space around the wardrobe vacant enough so that you can access the stuff inside it, easily. Nevertheless, since a sliding door does not open towards the outside and moves in only one direction of that of the channels, you need not keep the area surrounding it free. Thus, the potential space taken up by sliding wardrobes is less which must come handy, especially for small apartments, with space constraints.
Time Constraints
Every morning, as you rush to the wardrobe to pick what you want to wear that day, you have to put in extra efforts to keep the doors of the wardrobe open. In the morning rush, this minor task can itself seem a lot more annoying. A well sliding door from reliable companies, such as MyGubbi will hold the door open for you thus saving a lot more time.
Aesthetics
Every item in the household when placed strategically and chosen carefully is an investment. A sliding wardrobe is stylish and bears infinite potential at making your household a modern, traditional or contemporary look, without much effort.
Sliding wardrobes can be availed from many sources. All you have to do is visit your nearby showroom or open the web page of your favorite e-commerce website and look up with the keywords sliding wardrobe online. You will be surprised at the wide range of avenues that open up for you. Keep on exploring!