PHP is a powerful web technology that is made solely for the purpose of web development. Developed primarily for creating dynamic web content, PHP is the most commonly used server side scripting language that can achieve almost anything which other latest web technologies can. What makes it really popular with website developers is the fact that it is available free of cost and involves no cumbersome coding. Most leading web development companies across the world leverage the most recent versions of PHP to develop highly interactive and intuitive websites for their clients in a cost effective manner.
PHP is a crucial part of web development. Here are the reasons why:
High Performance & Attractive Websites
The online world has become highly competitive with every website vying to get noticed in the crowd. In such a scenario, it is imperative for every business to come up with visually appealing websites that function fast, load quickly and facilitate easy and seamless multi-tasking. In simple words, websites that offer great user experience are always preferred. All this can be achieved using PHP which is much easier to execute when compared to other languages. It is a simple scripting language and includes simple format, techniques and features that can be easily grasped by the website developers to enhance the functions and look and feel of the websites.
Easy Customization & Flexibility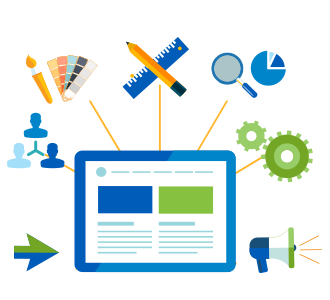 PHP is widely used by web development agencies to create dynamic web pages and custom web solutions. Most importantly, PHP code can be easily embedded into HTML code, and can also be used in combination with various web template systems, web content management system and web frameworks. It is also easy to integrate major web applications with PHP. Standalone graphical applications can also be implemented using PHP code.
Compatibility
PHP can be deployed on most web servers on almost every operating system and platform, for instance, Windows, UNIX, and so forth, completely free of charge. PHP code in a script can interact with databases, create images, read and write files and talk to remote servers. No wonder, PHP is one of the most widely ported scripting languages for web development.
Efficiency
As a website development technology, PHP offers incomparable usability and efficiency. Websites developed using PHP function more efficiently and exhibit faster data processing features.
Cost Effective
The cost of developing and deploying websites using PHP is much lesser when compared to several other technologies. It is an open-source scripting language that easily fits the budget of every organization that wants to build interactive and dynamic websites.
If you too want your website to be developed in PHP, make sure to hire the services of an experienced web development company. Lebanon is home to several reputed web development companies catering to clients from all over the Middle East region as well as different other parts of the world. Also, make sure that only the latest PHP version is used in order to ensure best compatibility with your web hosting or dedicated server.