If you're looking for a durable and attractive flooring option, polished concrete is an excellent choice to consider. While it does have numerous advantages, there are also a few disadvantages as well. Here are the pros and cons of concrete floors so that you can decide whether or not they are right for you.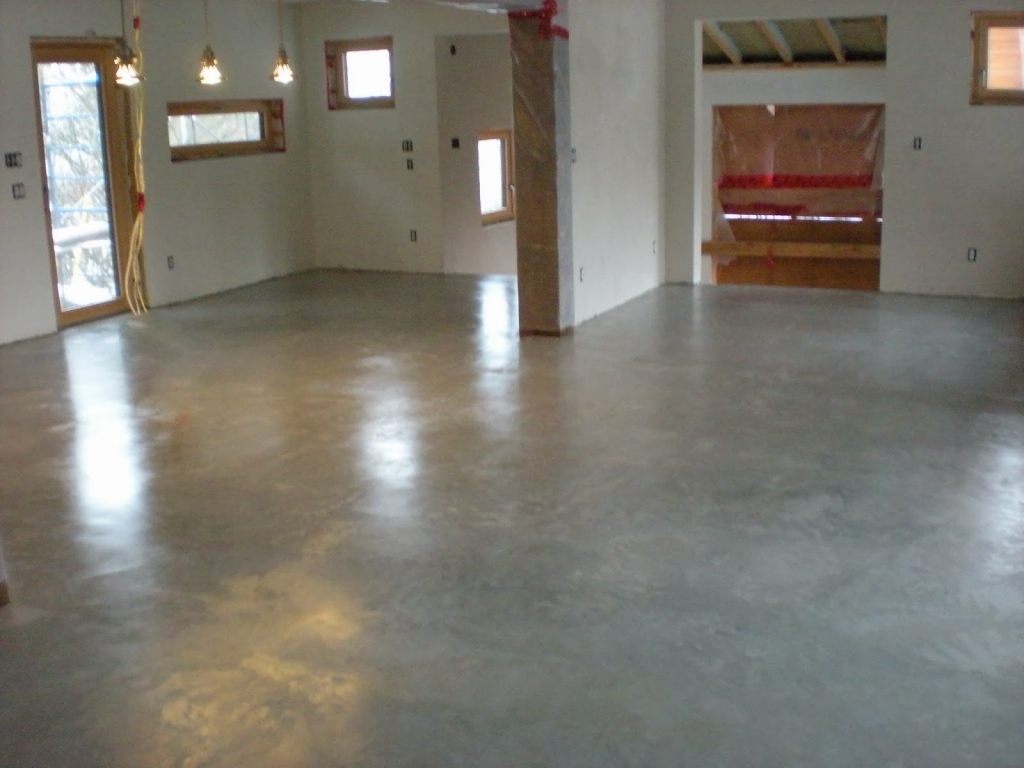 Advantages
Concrete is one of the most durable surfaces on the market today, being capable of withstanding heavy traffic without showing signs of wear. This is the reason why it is often used in garages, as it is strong enough to drive vehicles on. It resists stains, and is also fireproof as well.
Little floor preparation is needed in order to polish concrete to a brilliant sheen so that is not only functional, but decorative as well. What's more, floor polishing can be done in a variety of manners like at http://www.architecturebeta.com, so the choices you have as far as finished design go are virtually unlimited. Should you ever tire of your design, you can easily have your concrete floor refinished in order to reflect your new taste in decorating.
Disadvantages
One of the biggest disadvantages is that concrete polishing must be done by an experienced professional; otherwise, the surface may crack or crumble sooner than expected. If floor preparation is not done properly (for example, if dirt is not completely removed from the surface beforehand), concrete polishing may not produce the desired appearance.
Concrete surfaces are very hard, and may therefore be uncomfortable to stand on for long periods of time. They can also become quite slippery if they are allowed to get wet, as is the case whenever mud, snow or ice are tracked in. This in turn would increase the risk of falling substantially. The elderly and small children could easily hurt themselves if they were to fall on a hard concrete floor. Since they also tend to stay cold in the winter, those with arthritis might notice their symptoms are more severe during periods of inclement weather.
Cost Factors
Cost may be either an advantage or disadvantage of polished concrete, depending upon the circumstances. In buildings that already have a concrete floor in them, finishing the surface tends to cost less than laying a new wooden or tile floor would, since no additional materials are needed for construction. An example is a garage that is being converted to a family room or guest bedroom. When constructing a new building, the cost of concrete typically exceeds that of other flooring options. Even so at http://metalaqua.com, it tends to last longer, meaning it will more than pay for itself over time.
Conclusion
When deciding on flooring options, be sure to consider the pros and cons of polished concrete carefully in order to make the right decision. Consider the cost, needs of your family members, and how the floor will be used, and you will easily be able to determine whether or not concrete floors would be the ideal option for your home.