The long school summer holidays bring their own challenges for many parents.  Children who have been used to having their time organised during the school term may welcome their freedom for the first few days, but parents soon come to dread the wail of, "I'm bored", that is so often heard after the initial euphoria.
This situation is probably familiar to parents throughout the world and solutions may include:
Sending the children to special summer camps for part of the holidays;
Paying someone to look after the children (for working parents);
Organising a rota with other local parents, so that a small group of children is entertained with outings or other organised activities;
Accepting that you are going to be exhausted arranging different excursions with your children;
Falling back on long-suffering grandparents or other relatives for part of the time.
Possible alternatives
An illuminating account from suitably qualified English speaking parents who have discovered a way of keeping not just their own children occupied during the holidays, but also French children who want to learn English, can be found at http://www.dailyenglish.fr/en/teaching-english-in-france-host-family. A spin off from acting as a host family in France is that the extra money earned enables more activities to be undertaken for all the children, which can only benefit everyone involved.
If a child has a particular interest, such as horse riding (which seems to apply more to girls than boys for some reason), it is possible that time spent helping out at the local riding stables, for instance, can be "paid for" with free riding lessons.  Other possible hobbies which might offer similar opportunities depending on the age of the children include helping out at a local kennels, preserved railway centres, sailing club, snooker hall or skating rink.  Many such organisations encourage youngsters and some may have a youth section.
Children who are members of a youth organisation such as Guides or Scouts may have a summer camp for one or two weeks during the summer holiday and some schools organise summer activities which can be a particular benefit for working parents.
Older children could undertake voluntary work, perhaps in a charity shop, or visiting elderly people.
Benefits of learning English with a host family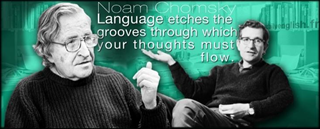 The advantages of being able to speak a second (or third or fourth) language with some fluency are manifest and many authorities, including this article at http://www.bbc.com/capital/story/20150302-secrets-to-learning-a-language advocate the benefits of total immersion when learning a language.  The range of vocabulary and grammar that can be absorbed when exposed to different activities is immense. It is also the most natural way of learning a language as it includes everyday conversation, mimicking the way babies gradually learn to understand and speak their native language in the context of their own home.
Children grow in confidence as their language skills improve, which facilitates a more relaxed relationship with the host family and more opportunities for the normal laughing and joking that takes place within a family group.
Benefits of teaching English as a host family
The accounts mentioned earlier in this article highlight the benefits to the children of the host family, who have ready-made access to new friends, additional activities and new interests.  Many host families have retained long-term friendships with the children who came initially to learn English in France.
Being able to undertake paid work from home is a great advantage for the parents of young children and keeping one's hand in with practical teaching skills has to be helpful when the time comes to return to work.
Meeting new friends and learning what makes them tick is always interesting, but seeing the children develop their language skills, become more confident and display their natural characteristics in a relaxed environment can be immensely satisfying for the host family.
In conclusion, parents will find their own ways to counter the cry of, "I'm bored!" but, for an English speaking, suitably qualified person, acting as a host family in France is worth considering.
The author
I had my first experience of language immersion when I spent four weeks with a French family in the Loire Valley at the age of 14.  My French counterpart had already spent four weeks in England and we travelled back together.  My French improved beyond recognition and I thoroughly enjoyed the experience, including celebrating my fifteenth birthday in France.