Introduction
Every business in today's world does what it takes to attract people, and increase their customer base.  Small businesses are no exception.  However, one of the things that has become essential is the creation of an app.
Just about everyone owns a smartphone, these days.  Hence, several companies have realized the necessity to have an electronic presence.  But, websites are no longer enough.  People want a quick way to access your information, and having an app is the perfect way to reach customers.
The following information will show you how to build an app, lessons to take away from its use, and how to implement it.  Once you have it, you'll wonder how you ever did business without it.
How To Build An App For Your Small Business – Get The Idea
Building your app doesn't have to be complicated.  In fact, there are some simple steps you can use in order to start your venture.  First, you need an idea.  Obviously, you want to build your app to attract customers, and inform current ones.  But, having an idea of your app's look, and purpose, should be step one so that you don't start the process blindly.
Develop Your Plan
Once you have your idea, talk to your development team to explain what you want.  Make sure that communication flows in both directions.  The last thing you want is to have anybody wondering what's going on.  Keep talking to each other so you can move forward.
Marketing
Start spreading the word about your app.  After all, no one knows about it, yet.  So, marketing is essential.  You can do this the old-fashioned way by word-of-mouth.  But, consider using social media, and other websites such as Kickstarter.  Crowdfunding can help raise the money you need to build the best app possible without worrying how you'll get the money.
Monetize It
Sure, you used money to build the app.  Now it's time to start profiting from all your hard work.  While you may consider charging for downloads, using app services, advertising, and promotions also help bring in money.  While many people want free, or cheap, apps, customers who find value in your products will be willing to pay extra for it.  Don't sell yourself short.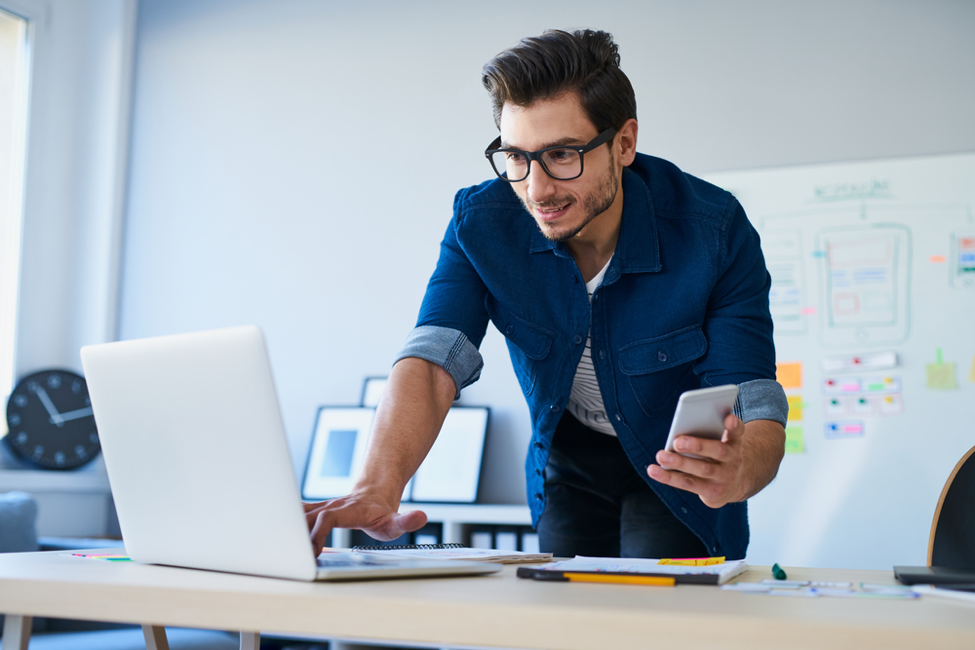 Lessons – Remember Your Message
As you move forward, there are several lessons to keep in mind.  Always remember what message you want to send to the customer.  Keep your products, services, and imaging in mind.  If you have existing content, implementing it will help you send your message.
Know Your Audience
It isn't enough to reach your customer quickly.  You need to remember to keep in touch.  Pushing messages, having visual content, and constant interaction will keep customers interested.  Remember – the days of doing business only during "business hours" are gone.
Think About Your Goals
Make sure your app does what you want.  Whether it's promoting downloads, having customers come back to your app, or interacting with customers, you will want to create an app around your main goals.
Be Inclusive
As mentioned above, you want to make sure your app can be reached on any phone.  Smartphone users are well-represented on iPhones and Androids. So, it's best to make sure your app is universal.
Be Prepared for Popularity
If you're a small business, you may surprise people when you tell them you have an app.  Just like websites, several years ago, no one expects "the corner shop" to have one.  The fact that you do will increase your customer base quickly, and allow you to compete with bigger companies.
Implementation
Now that you have everything planned out, it's time to implement your SDK – also known as a software development kit – and the steps are easy to follow with the Enhanced service.  All you have to do is select the services you want to implement, and upload your compiled app file.  The Enhance service will patch and enhance all your chosen services into the app.  Once that's done, you will be able to download, and publish, your Enhanced app.
Conclusion 
Building an app for a small business takes planning, developing, research, and marketing.  However, once you are aware of everything necessary, the process should move along well.  As a result, you will have an app that your customers will flock to, which will allow you compete with anyone.